Korea's public transportation can be intimidating at first. However, once you get the hang of it, it can be an incredibly cheap and efficient way to crisscross the city. Here's your guide to the subway, train, and bus systems!
In the last blog we talked about how to use the Seoul metro system, including how to figure out your route and buy transportation cards or pay per ride. In this blog we'll introduce you to the buses and KTX!
Seoul Buses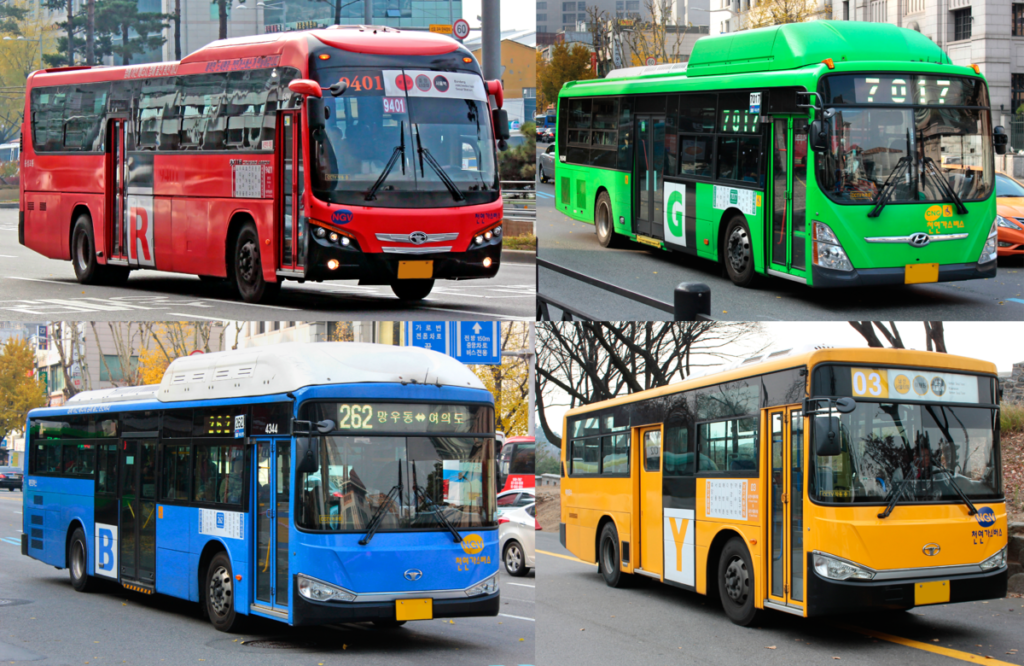 Though the subway has information in 4 languages (Korean, English, Chinese, Japanese) the buses only have Korean for every announcement and English for some announcements. The buses can be very efficient for public transportation, but you'll need to plan your trip ahead of time to make sure you know all your connections.
You can pay using cash or the transportation card at the front of each bus beside the driver. If you pay with cash, you can simply pay and then get off the bus when you would like. If you have a transportation card, you will receive a discount and be sure to tap it again when you leave the bus.
The buses are all color coded, which can help make it easier. Blue buses run long distances all the way through the city, green buses go between subway stations or other transfer areas, and red are express buses that go from the downtown areas to the suburbs.
The bus stops are all well marked and list which buses arrive at that spot and their routes. Apps like Kakao Maps and Naver Maps have lots of information including when the bus will arrive at each stop – even down to the minute! They are usually very accurate, which is so helpful if you're timing your trip to avoid traffic or waiting outside in bad weather.
The KTX
The KTX (Korea Train eXpress), operated by KoRail, is the fastest and highest class train system. It's great for taking you from downtown Seoul out into other parts of the country. Going from Seoul all the way down the country to Busan takes only 2.5 hours on the fastest train. Cities like Jeonju (전주) (famous for the hanok village 전주한옥마을) and Sokcho 속초 (on the coast, with delicious seafood), can all be done as day trips from Seoul on the KTX.
You can book tickets online at letskorail.com, or you can buy them at the station when you arrive. If you're travelling outside of a major holiday season, there will usually be many seats and tickets left. If it's around one of the major holidays though, like Chuseok (추석) in the fall (September 12th to 14th in 2019, though it changes every year) or Seollal in the spring (설날, February 5th in 2019), you will need to book ahead. There are day and weekly passes you can buy, but purchasing per time you ride is comparable in price.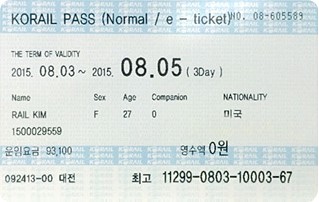 While there are several types of trains, but usually selecting "normal", and then choosing the shortest trip, is easiest. There is first class, regular seating, and standing room. If your trip is shorter, and you're booking it at the last minute, standing room can be fine. If it's 5 hours or so on a slower line though, it's maybe not the best! Though they do sell snacks on the train, they're very limited, and mostly just drinks. Feel free to bring your own food for the trip.
Now you're ready to use all the public transportation in Seoul! Find your way around the city, and adventure outside of it as well!