Many Koreans love to spend their time in coffee shops, whether they're working, studying or having a chat – all in front of an extra-large cup of coffee and an Instagrammable dessert. For this reason, cities are full of very unique coffee shops and you'll find some of the best coffee shops in Seoul. 
Are you in Seoul and you want to take a break? Here is a list of the 10 best coffee shops in Seoul!
1. Seoulism (서울리즘)
Let's start with a very popular one, Seoulism, a coffee shop located in the Lotte Tower in Jamsil. It goes without saying that the view is spectacular. The restaurant has a "photo zone" terrace too, dedicated to those who want to be filmed next to the giant "SEOUL" sign, with the Lotte Tower as a background.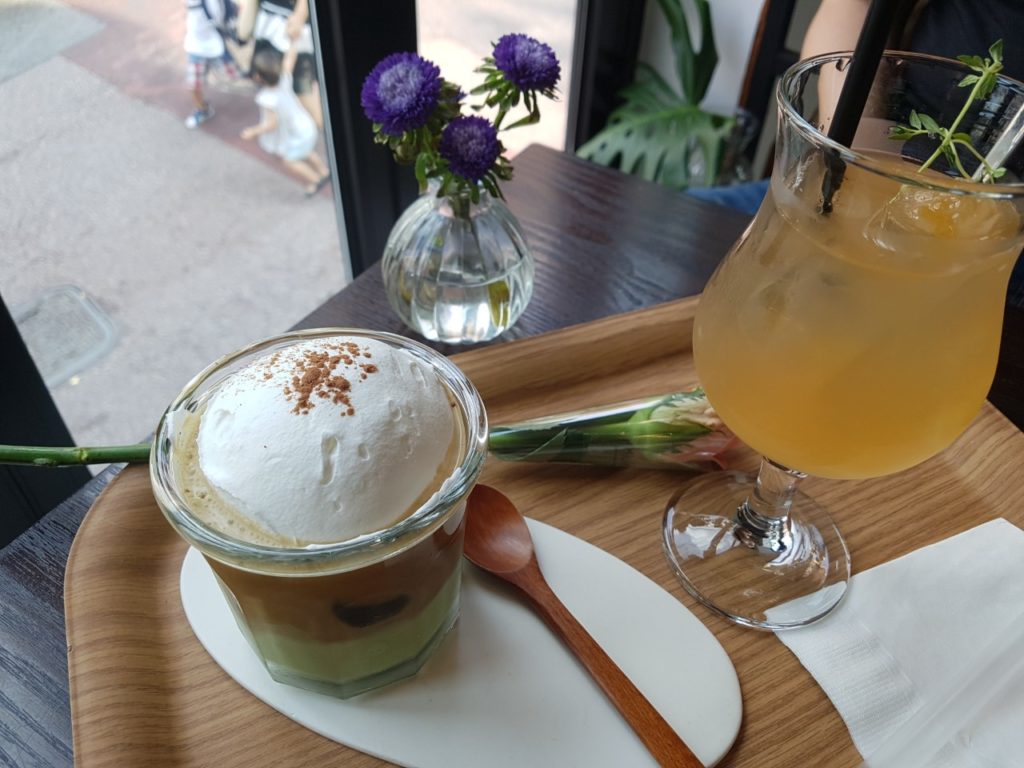 2. Kukka Flower Bar and Coffee Lab (Kukka 플라워 카페)
In this unusual bar, you won't find only special coffee blends or creative sweets, but also an interior completely decorated with flowers. You will receive one flower with your order. Meanwhile on the lower floor, you can take part in a mini lesson of floral arrangement. There are three coffee shops in Seoul of this brand: the main one is in Itaewon, the most popular district for foreigners; the second one is in Gangwamun, near Gyeongbokgung (the most famous royal palace of the Joseon dynasty) and the third is in Jamsil, not far away from the Lotte Tower.
3. Meerkat Cafe (미어캣카페)
If we are talking about unique coffee shops, it's impossible not to mention the Meerkat Café – yes, you got it right, it's a café with meerkats. Animal cafes are very popular in Korea, but apart from the most common ones with cats and dogs, there are also the ones with rabbits, sheep and, as we said before, meerkats. But in the meerkat cafes you can find other animals as well.
You can find these types of coffees in Hongdae, Myeongdong, Hyehwa and Kondae, close to the Konkuk University.
4. Café De One Piece (원피스 카페)
If you know the anime One Piece, you might have thought at least once about drinking something in that ship. You can do this in Hongdae! Both the outside and the inside of the ship are made in the same way as The Going Merry and it's possible to order more than a simple juice or coffee – you can even eat sweets shaped like the devil's fruit!
5. 943 King's Cross (943킹스크로스)
After the One Piece café, we have to mention the café dedicated to Harry Potter. This one is located in Hongdae as well and can be easily recognized. On the outside, you can see part of the trolley that crosses the wall of the famous track. Of course, the interior is on theme too, so that you are completely surrounded by magic. In the basement, you will also find a small shop.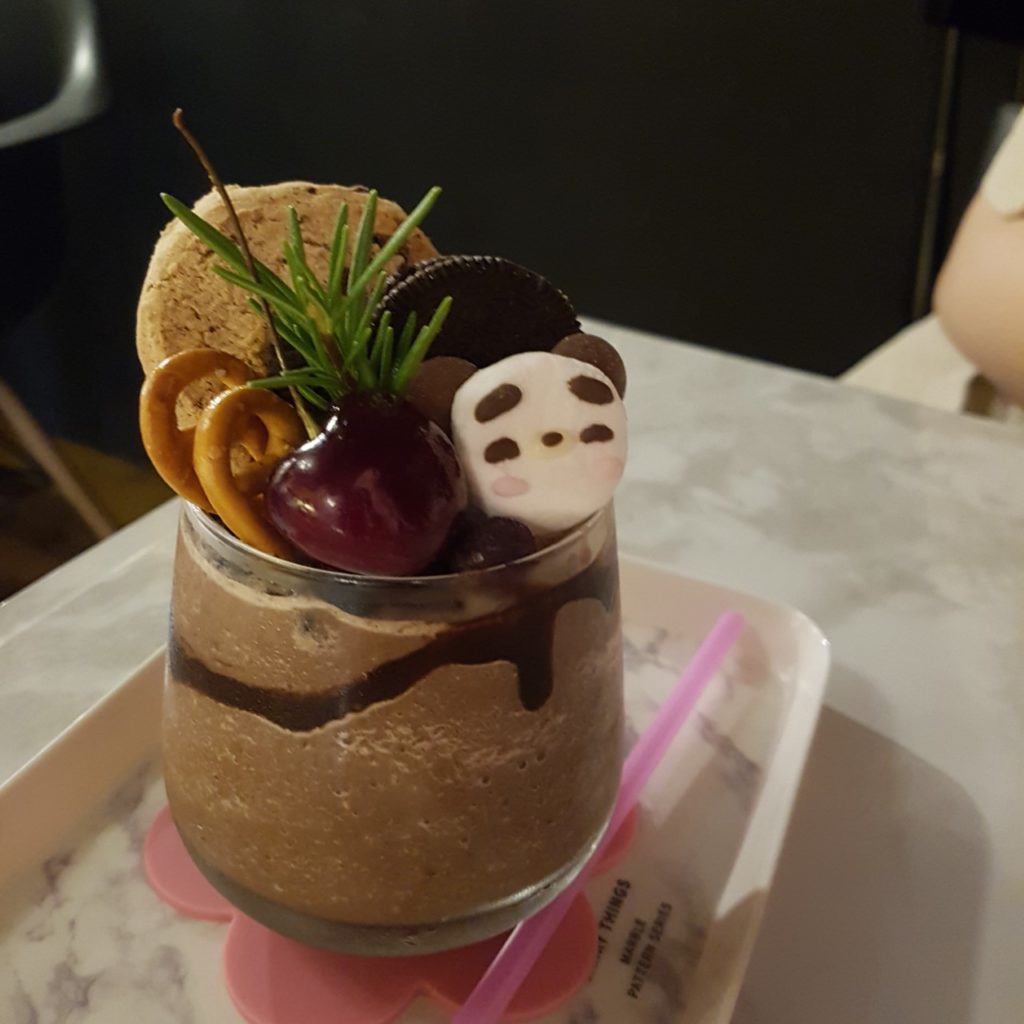 6. Coffee Zzang (커피짱)
Located in Hongdae close to exit 3 – the most popular zone for coffee shops – at the Coffee Zzang you can order drinks decorated with edible animals. Since you are already in Hongdae, you can go shopping in the area or listen to some street artists after you finish your drink.
7. Cafe 2D (Cafe 연남동 223-14)
If you go to this coffee shop in Seoul, it will feel like you're living in a 2D cartoon. Here everything – walls, tables, chairs – is painted to create the illusion of living in a 2D world. You can find it between Hongdae and Gajwa station.
8. Mouse Rabbit (마우스래빗 카페)
The Mouse Rabbit Café is located close to Konkuk University and it's famous for being managed by the mother and the brother of Yesung, member of boy band Super Junior. So it's a stop that a K-pop fan can't miss! It's very popular among couples and students and the basement is built like a rabbit hole!
9. Poop cafe (또옹 카페)
The street of Insa-dong is full of coffee shops, some more traditional in style, others more unusual.
One of these is the Poop Cafe, which serves its drinks in toilet-shaped cups and is decorated with pictures and "poop"-shaped pillows. Being in a very touristy area, it is ideal for taking a little break while visiting the city.
10. Radio M (라디오엠)
Lastly, let's talk about Radio M. In this bar, located right in front of the Museum of Modern and Contemporary Art (National Museum of Modern and Contemporary Art, 국립 현대 미술관 서울 관), they serve excellent homemade cakes and the interiors are decorated with vintage radios.
Something you may not know: if you have seen the drama What's Wrong With Secretary Kim, it is right in front of this coffee shop that Young Joon declared himself.
These are our 10 best coffee shops in Seoul. If you have other suggestions, let us know in the comments and keep following our blog Go! Go! Hanguk for other information about life in Korea.