One of the most enjoyable ways to learn about Korean culture is to participate in activities! Luckily, cultural activities for foreigners in Korea are readily available and abundant. Foreigners can get involved by partaking in a traditional tea ceremony, watching the changing of the guard, or wearing a hanbok (한복, traditional Korean attire).
Hanbok and historical reenactments
Undoubtedly, the most popular cultural activity for foreigners is dressing up in the hanbok. However, Koreans typically were hanbok only on special occasions, such as weddings, birthdays, and specific holidays. On the other hand, foreigners visiting Korea can easily find opportunities to adorn themselves in Korea's beautiful formal attire. You can rent hanboks at daily or hourly rates to wear in areas with historical monuments and buildings. Similarly, you can wear hanboks for tea ceremonies or for participating in historical reenactments.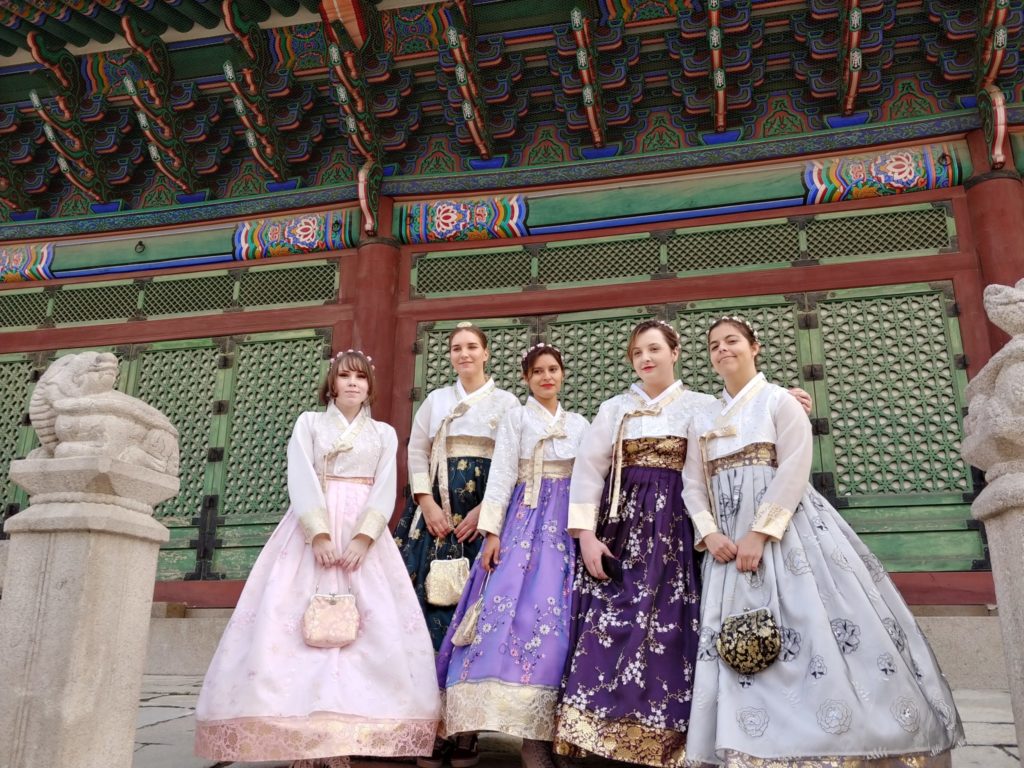 Likewise, historical tourist attractions host reenactments. For example, reenactments range from guard changes to royal wedding ceremonies. Gwanghwamun Gate, the Bosingak Bell, and Bukchon Hanok Village are best known for these photo opportunities. In fact, they are so popular that a royal procession often is included.
Tea ceremonies
Korean tea ceremonies are a wonderful opportunity to learn about tea culture and history in Korea. For a fee visitors are able to learn and participate in the Korea's sacred tea rituals. Hosts historically held tea ceremonies for guests to create an atmosphere of ease and relaxation. In recent years, tea ceremonies have become increasingly popular for the health benefits and spiritual cleansing. Intimate spaces in old hanoks (한옥, traditional Korean homes) often hold Korean tea ceremonies. Trained and informed hosts explain the history and purpose of each step in the tea ceremony. They explain the details of Korean ceramics and the variety of Korean tea leaves.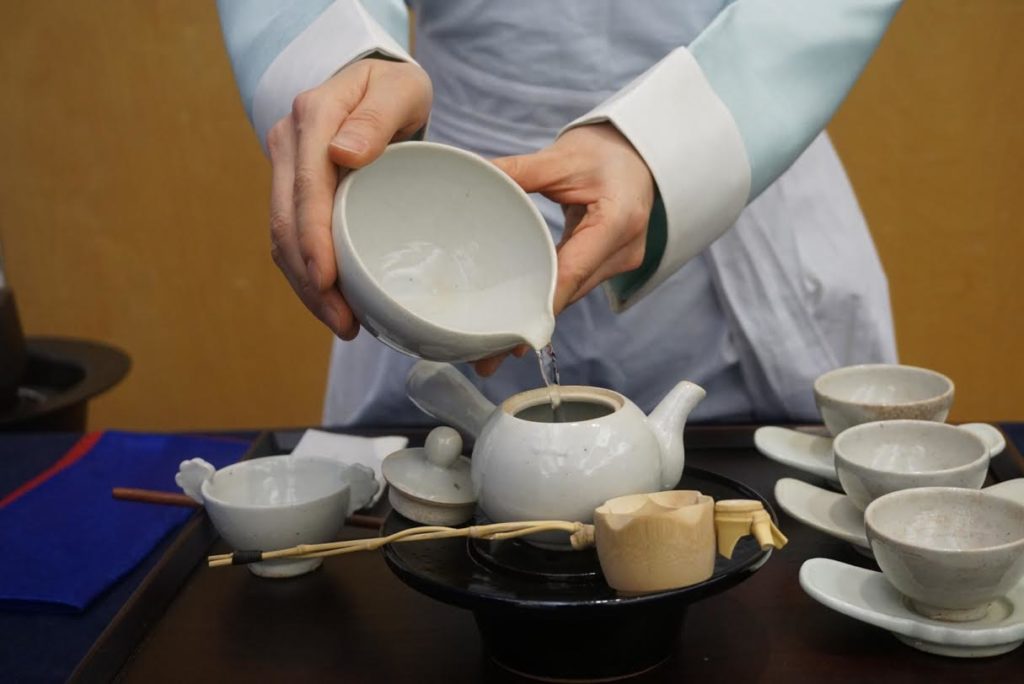 Tea ceremonies are a fantastic way to learn more about how tea became such an important aspect of modern-day Korean culture and society. In addition, these ceremonies also serve as a good excuse to dress up in a hanbok, drink tea with friends, and sample rice cakes.
Cooking classes
Cooking classes may not be for everybody, but one of the best things about Korea culture is its food. Learning to how to make these dishes mean that foreigners can readily access Korean food wherever they are. Local cultural centers often host cooking classes. Popular dishes include bulgogi (불고기, marinated "fire" beef), japchae (잡채, glass noodles), and kimchi (김치, spicy pickled cabbage). Additionally, during the autumn you can even participate in Korea's famous kimchi-making festival.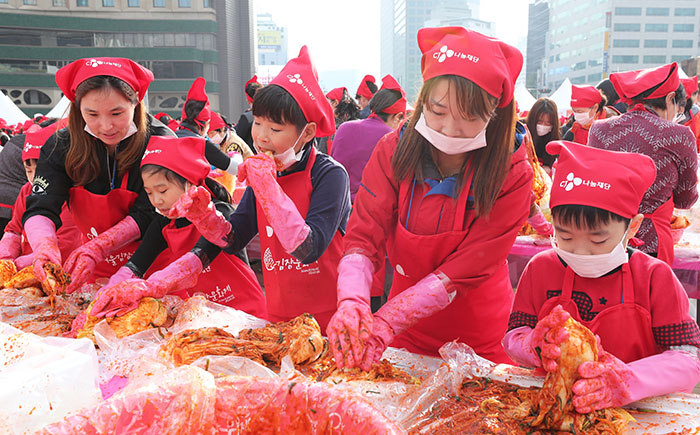 Author: H.W. Nam