You've probably heard all about K-Dramas and the beautiful stories they weave. However, K-Dramas are not the only forms of storytelling that Korea excels at. There are countless movies that Korea is known all over the world for, such as Oldboy, a true legend in Korean cinema. Some of these Korean movies have reached cult followings all over the world.
Fantasy action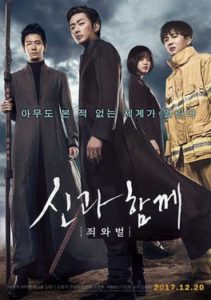 Along With the Gods: The Two Worlds
Based on a webtoon, this movie tells the story of a heroic firefighter as he navigates the afterlife with three reapers to guide him. It's a fantasy action movie that will undoubtedly have you curious as the protagonist has to pass multiple trials in order to reach reincarnation. However, this movie is all fun and games. It does a wonderful job of balancing the fantasy action with human vulnerability and a gripping story. This movie also came in as the third most-viewed film in South Korean film history. There's also a sequel just in case you're wanting more after this masterpiece.
Comedic melodramas
Miracle in Cell No. 7
This movie will make you cry. A heartwarming and at times a heart-wrenching comedy about a mentally challenged man who ends up wrongfully going to prison. The story centers how the man's love for his daughter and a group of hardened criminals help him sneak her into the prison so they can be together. It's funny, sad, and overall a must-watch for those who want to know what it's like to laugh and cry at the same time.
Horror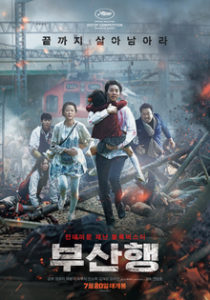 Train to Busan
At first, you would think this is just your typical zombie/apocalypse movie. However, in typical Korean media fashion, this movie takes turns and twists that you never expected. It will have you gripping your seat but also getting overly attached to characters that will have you screaming at the screen. Mostly set on a train that is trying to make it to safety while a zombie apocalypse is spreading through Korea, the intimate and closed setting will have you nervous as a father and daughter try to survive this deadly trip. 
Romantic comedy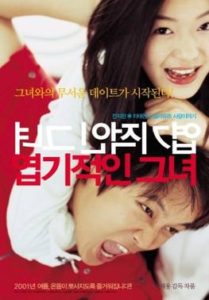 My Sassy Girl
A romantic comedy based on a true story told through a series of blog posts, this movie became the highest-grossing comedy of all time in Korea. A movie that shows unbelievable coincidences, what you are willing to put up for the one you love, and the enduring and magical world of near misses and second chances. This movie is set in three parts and tells the story of a tumultuous relationship. It starts with a bunch of misunderstandings and standing too close to the edge of train platforms. You will laugh, cry, and huff in frustrations as you yell, "Just tell them you love them already!". It has numerous remakes in different countries and rightfully so as the story is not only entertaining but heartwarming and beautiful.
Military action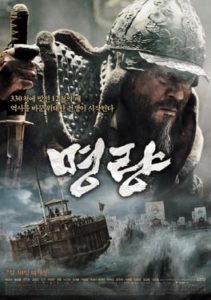 The Admiral: Roaring Currents
Based on the historical Battle of Myeongnyang (명량대첩), it tells the story of Admiral Yi Sun-sin as he faces the 300 Japanese enemy ships with only 13 battleships. With some of the most breathtaking and realistic naval battle scenes, this movie tells the gripping story of a man fighting against all the odds for his country. This story is famed in Korean's history and many Koreans grew up hearing this exact story in their history classes. With excellent acting, stunning visuals, and a story that will leave you on the edge of your seat, this will bring a little bit of Korean history to life.
Monster film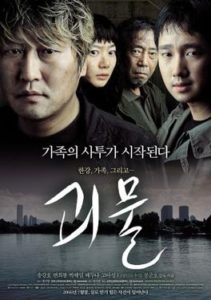 The Host
This movie made its mark in Korean cinema, inspired simply by a deformed fish found in the Han River. It's gripping, thrilling, and funny. This movie will have you leaping out of your seat, crying, laughing, and more. As a man's daughter is taken by the mysterious monster that lived in the Han River, he sets out to rescue her and encounters unique characters along the way. The Host seeks acknowledgement among other famed monster movies.
Thriller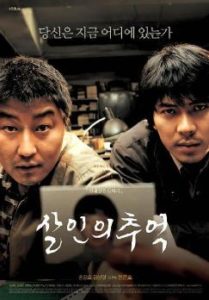 Memories of Murder
At first, you'll acknowledge that this is a simple crime, almost police procedural movie but the way this movie will get you is not just in the story but in the characters. Based on the first serial murders in Korea, this movie shows you how thankful you should be for modern police technology. However, with the intense and high-stakes situation going on, you will find yourself haunted by the beauty and brilliance of the movie. Whether you're into true crime or just great cinematography, this movie has it all for you. 
These movies are a good place to start if you're looking for some good movies to watch or interested in Korean cinema. Korean movies have so much to offer in their unique and thrilling storytelling.