Getting around in the big cities such as Seoul and Busan is very easy thanks to the efficient subway systems. However, traveling around Korea by train and buses can be a bit confusing. So let's breakdown Korea's public transportation! Watch this video for a summary:
Korea's public transportation – trains
Korea's train network is operated by KORAIL. Traveling by train is the best option for long-distance travel. They are clean, comfortable, and punctual. They also offer several different ticket discounts.
Train lines and train types
The major railway line is the Gyeongbu-line (경부선), which starts at Seoul Station and connects to the largest cities such as Busan. The second is the Honam-line (호남선), which starts at Yongsan Station and branches off the Gyeongbu-line at Daejeon and ends at Gwangju or Mokpo. Except for Jeju Island, there are many railway lines in Korea.
The Korea Train eXpress (KTX) is Korea's high-speed rail system. Taking the KTX  is surprisingly affordable, especially with all the discounts for group travel, children, and when booking in advance. KTX routes operate on 5 different lines: Gyeongbu, Honam, Gyeongjeon, Jeolla, and Gangneung. By searching these lines in the mobile app Naver map, you can see all the stops along the way.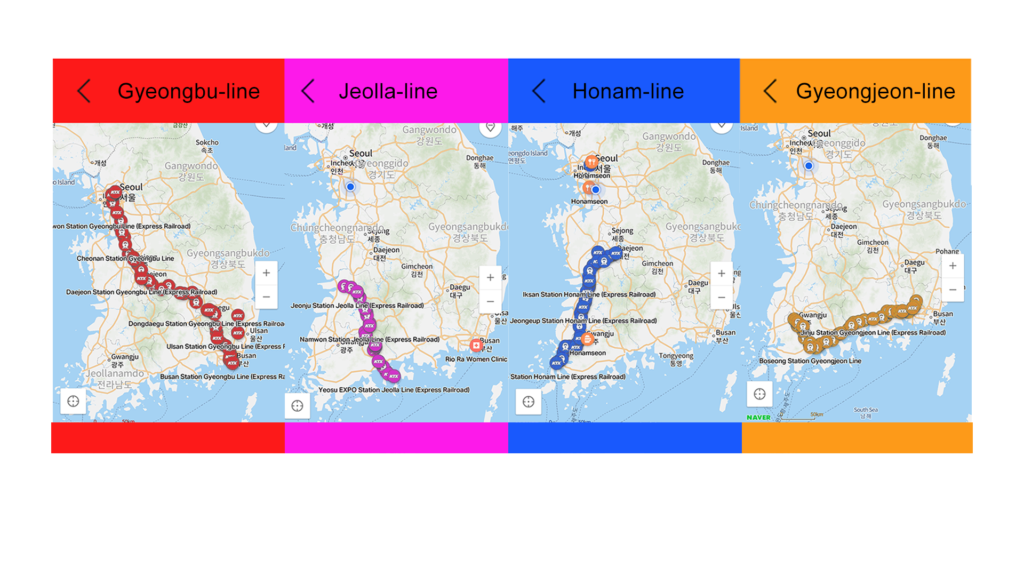 The Intercity Train eXpress-Saemaeul (ITX) is a type of train operating on the Gyeongbu, Honam, and Gyeongjeon lines; this train runs in place of regular Saemaeul trains, running at a slightly faster speed.
The Mugunghwa Trains are the oldest and most common passenger train in Korea. It stops at the smaller stations that the KTX or ITX-Saemaeul trains bypass.
The Super Rapid Train (SRT), operates on the Gyeongbu and Honam-line from Suseo Station.
Train tickets and prices
KTX, Mugunghwa, and Saemaeul train tickets can be purchased online (via the KORAIL website), at ticket vending machines, or at the ticket counters. Make sure to reserve tickets ahead of time if you plan to travel during the holidays. Some popular routes can sell out quickly, right before a major holiday.
Prices really vary depending on the train type, destination, and discounts. See the KORAIL website (www.letskorail.com) for the fares and schedules. Their app KorailTalk works well in Korean.
If you plan on traveling a lot within Korea you might want to look into getting a Korail Pass as well.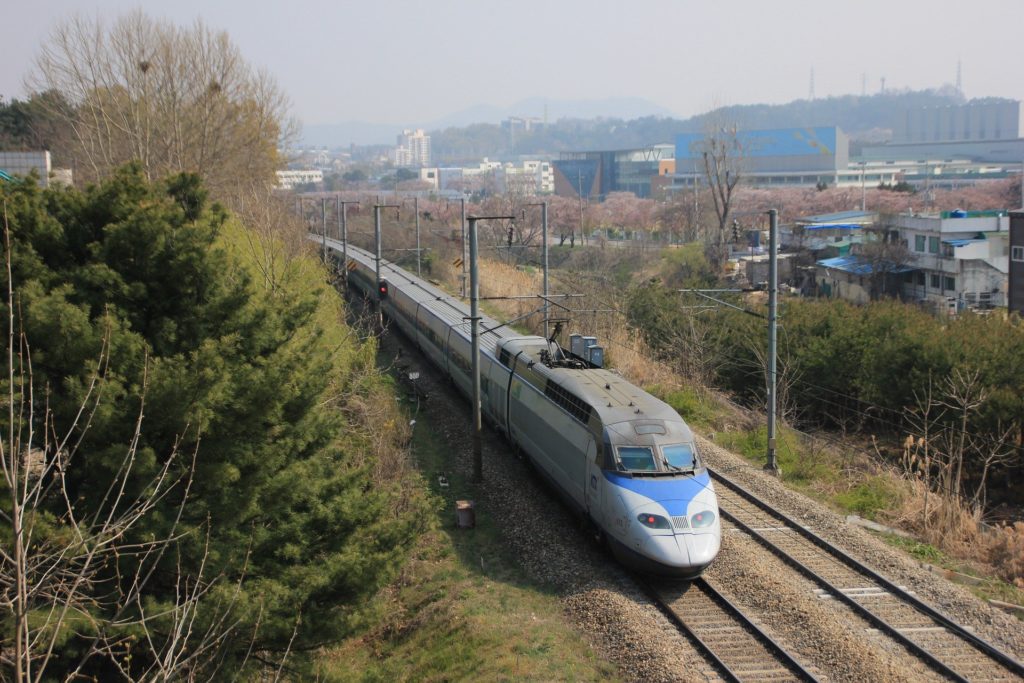 Korea's public transportation – buses
The express and intercity buses are cheap, operate on a timely schedule, and have a large number of bus routes connecting most of the country. Express buses are often well air-conditioned and provide comfortable seating.
Express buses
The Express buses run on expressways and may stop at a rest area for a toilet break. Different prices apply for the ilban (일반, standard) and the udeung (우등, luxury) buses which have wider seats.
Intercity buses
Intercity buses usually make stopovers in smaller cities while on the way from one region to another region. But some intercity buses also go direct. In Seoul and some other cities, the express and intercity bus terminals are located far from each other. So it's best to double-check your boarding location.
Bus tickets and prices
You can easily buy tickets on the spot at major bus terminals such as Seoul Express Bus Terminal (고속버스터미널) or Dong Seoul Bus Terminal (동서울종합터미널). If you know basic Korean you could also try booking on the apps Intercity Bus T-money (시외버스 티머니) and Express Bus T-money (고속버스 티머니).
From Seoul to Busan
The price depends on your destination, departure date/time, discounts, and the bus class (standard or luxury). As an example, let's compare a one-way adult ticket from Seoul to Busan on a random Wednesday. Going to Busan by bus takes around 4.5 hours and could cost around 33000 won. Riding the KTX train to Busan takes around 2.75 hours and is usually double the price, in this case, 59000 won.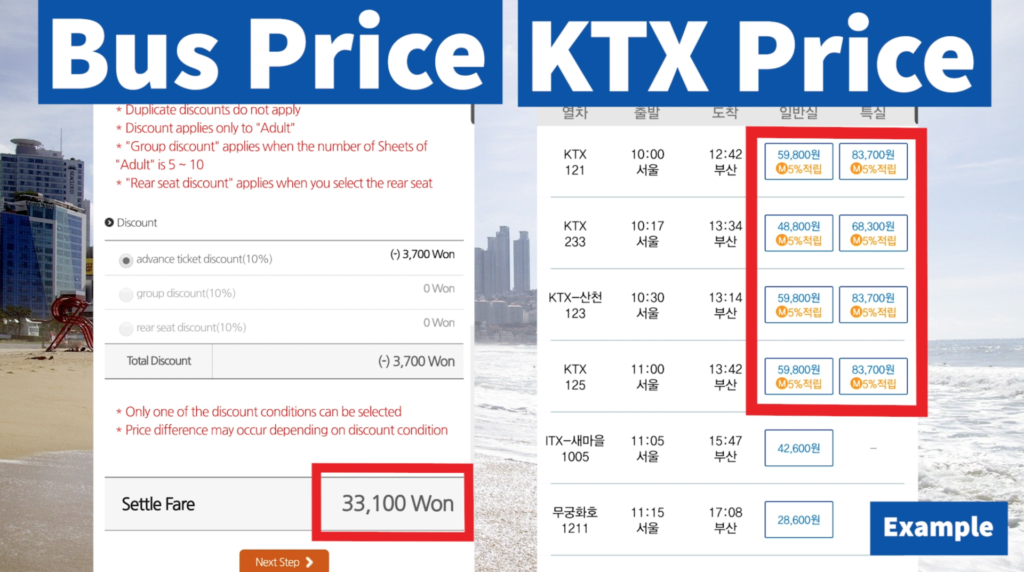 Navigation
The easiest way to plan your route is by using the Korean application Naver Map. It helps you find different routes to your desired destination and tells you the fare cost and other details. Read more about all the apps you need while in Korea.