The rise of South Korea's cafe culture means that Seoul has no shortage of cafes. In fact, it is rare to come across a street that it not the home to at least one or two cafes. With what can appear as excess, it can be difficult to discern and even find cafes that best suit your wants and needs. This article seeks to break down the different types of cafes you'll find in Seoul and where to find your favorite spot. 
Seoul's "best" cafes
In Seoul, cafes are established at a pace that often only social media platforms, such as Instagram and KakaoStory, properly showcase what's available. Subjectivity of the term "best" also stems from the fact that people look for different things out of the cafes they frequent. In this way, cafes can be split into three primary groups based on their marketed purpose:
Coffee and cake
Aesthetic
Study
Of course, these groups have overlap and there are plenty of cafes that do not necessarily fit the mold mentioned above.
Coffee and cake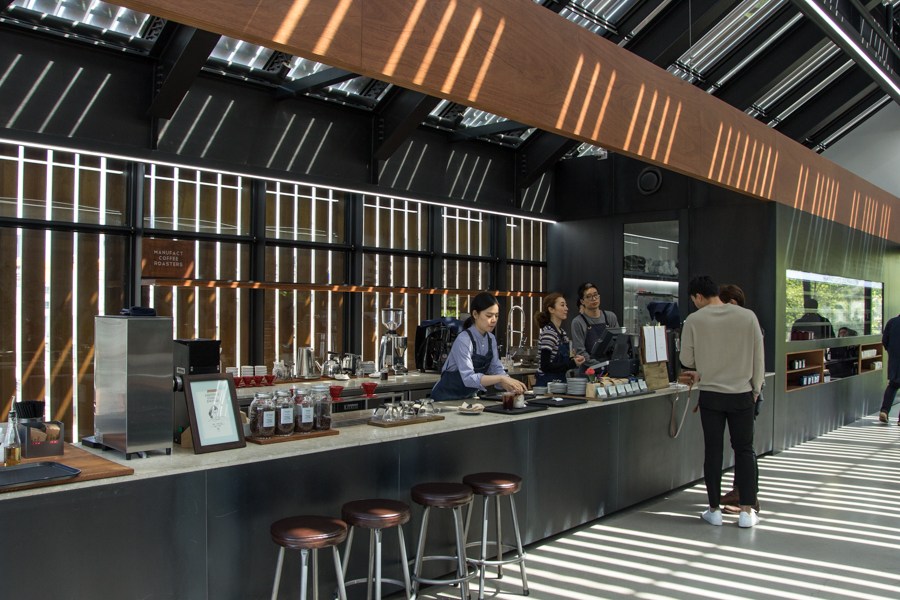 It is fair to assume that not all people are prepared to scour the city for small and obscure cafes. Small cafes with great coffee and ambiance are often stumbled upon unintentionally, but the larger cafes that offer both great coffee and pastries are quickly made known to the wider public via social media. Among these cafes is Manufact Coffee, a tried and tested favorite for many Seoul residents. Another widely popular cafe is called 연립빵공장 (yeonlib-bbang-go-jang) located in the popular Garosu-gil area. This particular cafe is known for its baked goods (especially the red bean and butter baguette).
Aesthetic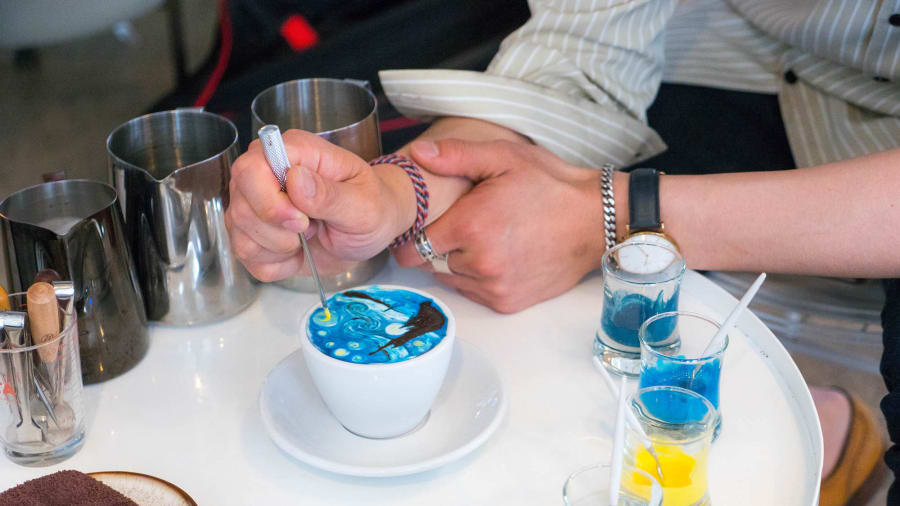 It is uncommon for a cafe in Seoul to be displeasing to the eye. The cafe could be a literal hole in the wall, but would still be expertly curated and designed. While the aesthetics of Korean cafes range from industrial to European kitsch, to stuffed with comic books, each follows the set rule that it must be suited for photography. After all, in South Korea that is how cafes become known to the wider public. One particular cafe that became known for its aesthetics is C.THROUGH where its barista transforms your cup of coffee into dreamy works of art (pictured above). Other popular cafes that have particular aesthetics are cafes connected to major consumer brands such as Line Cafe, Style Nanda's Pink Pool Cafe, and Cafe Kitsune. In fact, brand cafes are often marketed towards foreigners as opposed to Koreans.
Study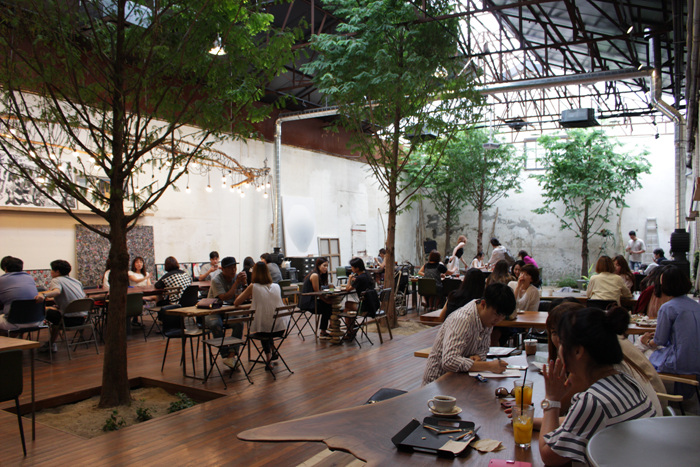 A country known for its work-ethic and rigorous academic system, it comes as no surprise that most large cafes in South Korea are study and work-friendly spaces. A favorite is Daerim Warehouse (pictured above) known for its natural light and large tables, perfect for notebooks and computers. Anthracite is also another popular space for coffee-lovers and study-goers alike. That being said, study-focused cafes are where chain coffee companies come in handy. They are always equipped with Wi-Fi, plugs, and staff who cater to students and young workers. On top of that, chain coffee shops are open late and often have food and drink deals. Below are chain cafes that you can expect to see all over Seoul:
Starbucks (Plenty of electrical outlets)
Paul Bassett (Lunch special and also has soft-serve ice cream)
Artisée (Plenty of food options and doubles as bakery)
Ediya Coffee
A Twosome Place
Hollys Coffee
Angel-in-us Coffee
South Korea's cafe culture is among the best in the world. The diversity of the cafes and the fact that they are largely independent, allows for small business owners to participate in South Korea's market economy and assist in its growth. While cafes can be found all over Seoul and the rest of South Korea, a concentrated amount of note-worthy cafes exist within the Yeonnam-dong, Yeonhui-dong, and Mangwon-dong areas. South Korea's cafe culture is here to stay and will continue to be an integral aspect of its international identity. 
Author: H.W. Nam