Many people wonder if it is really worth leaving the comforts of being at home to study abroad and, in particular, what are the reasons to study in Korea. Of course, everyone has their own personal reasons and interests, but in this article, we have managed to group together the 7 main reasons why many of our students have decided to come and study in Korea with us.
Let's see them together in detail.
1. Learn the language better
As we all know, there is nothing better to learn a foreign language than to take a good course and go and live there. If you choose to live and study in Korea, you will be able to speak and practice your language studies every day. Whether it's in a shop, a café or anywhere else, you'll have no trouble finding native Korean speakers to interact with.
There are courses of all types and lengths, from a few weeks to courses lasting 6 months or more than a year. For more information contact us.
2. Visit spectacular places
Korea is a wonderful place and if you live there you will be able to visit many places, not only in the city. The public transport service is very good and allows you to reach almost every place in Korea. You will be able to visit natural places, such as islands, mountains and lakes, monuments and places of interest, as well as other cities, each of which has its own particularities. If you study in Seoul, even if you don't go far, you will always have something to do and see, and you will not cease to be amazed.
3. Get out of your comfort zone and try new experiences
Studying abroad is a life-changing experience that takes you out of your comfort zone and allows you to try new experiences, to grow and improve as a person and expand your horizons. By living in a foreign country, you become more outgoing and open to other cultures.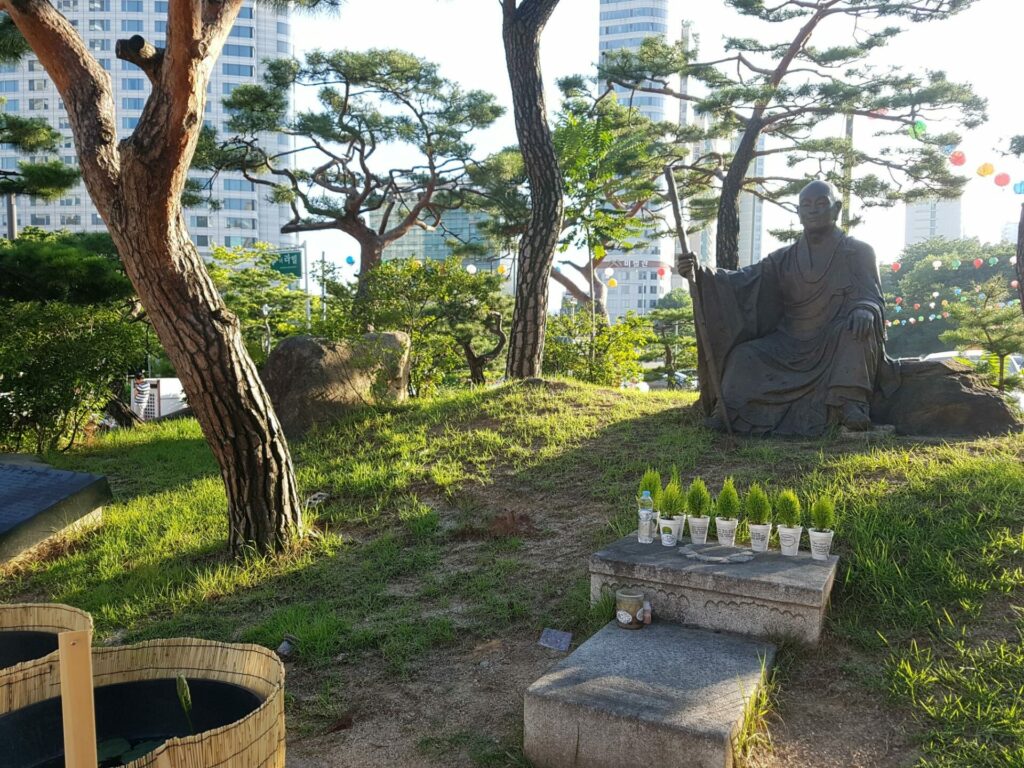 4. Immerse yourself in a mix of modernity and tradition
In Korea, one of the most technologically advanced countries in the world, tradition is also ever-present. Modernity and tradition coexist, as you can find ancient temples in the middle of metropolitan cities next to state-of-the-art skyscrapers. People are now completely influenced by progress, but at the same time they continue to carry on the traditional ways of doing things.
5. It is one of the most technologically advanced countries in the world
In addition to studying the language, studying a degree course in one of the most technologically advanced countries in the world can certainly lead to great advantages in your career. South Korea is home to a number of excellent science universities, including KAIST in Daejeon and Seoul National University.
6. Try as much Korean food as you like
One of the biggest concerns people have when living abroad is the local cuisine. Fortunately, Korean cuisine is excellent and offers a wide variety of tasty and often healthy dishes. Koreans use a lot of vegetables and little salt, which makes their cuisine quite healthy. The most common ingredients are rice, meat, chili and other vegetables, and soy sauce and other condiments are frequently used.
7. Attend K-pop events locally
If you've been introduced to Korean culture through K-pop music, then you'll be interested in attending various fan events in Korea, which are far superior to those in other countries, as the audience is larger. Not only that, but you'll be able to attend more concerts and, if you're lucky, meet-and-greets are also possible.
Here are 7 reasons why most people choose to study in Korea. Let us know in the comments if you would also like to study here for any of these reasons or what your reasons are. We hope you enjoyed this article.
For more information, keep following the Go! Go! Hanguk blog and don't hesitate to contact us about living and studying in Korea!